Welcome to Riegelwood Mutual Drug
We look forward to serving you.
You'll find every member of our staff to be knowledgeable and accessible. While our commitment to personal service is still the most important aspect of our business, we are constantly expanding to include many patient care services. This modernized pharmacy will manage and maintain the intimacy of a neighborhood pharmacy while serving your everyday health needs. We hope you'll enjoy shopping with us - it will always be our pleasure to serve you.
Pharmacist In Charge
Parks Thomas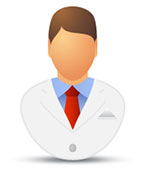 Parks is a 1981 graduate of the University of North Carolina at Chapel Hill School of Pharmacy. Parks managed an independent pharmacy for 8 years before purchasing Riegelwood Mutual Drug. He has owned and personally managed RMD for 16 years. During this time he has assembled a staff of pharmacists with over 70 years of retail pharmacy practice experience!!!