Welcome to Blounts Mutual Drugs
We look forward to serving you.
Blounts Mutual Drugs continues a century long tradition as an independent community pharmacy in the Edenton/Chowan area. We are a neighborhood pharmacy offering traditional prescription services, quality products, and friendly service. We've made it our goal to meet the special healthcare needs of our community. Be sure to check out our old-fashioned soda fountain circa 1920 serving hand-dipped ice cream and fresh squeezed orange-ade/lemonade. We hope you'll enjoy shopping at Blounts Mutual Drugs- it will always be our pleasure to serve you.
Pharmacist In Charge
Jim Blount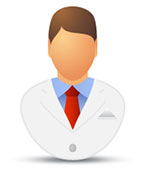 Jim Blount graduated from UNC Chapel Hill School of Pharmacy in 1966. Mr. Blount had three years experience in Greenville North Carolina prior to coming to Edenton in 1969. During which time he has had eight years part time hospital experience as well as continuous retail experience at this location that has served the citizens of the area for over a century. Mr. Blount enjoys cheering for the Tarheels.