Welcome to our Pharmacy
We look forward to serving you.
The Pharmacy Shop is your Hometown Pharmacy in Lexington. We are located next to Old Kentucky Chocolates on Southland Drive. We offer prescription delivery, prescription compounding, pet prescriptions, medication bundling, personalized prescription packaging, customized prescription reminders, screenings, vaccinations (Flu Shots only $25), along with non-invasive, non-surgical weight-loss services (Contour Light and Vevazz Light Technology).
Pharmacist In Charge
Clarence F Sullivan III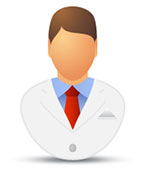 Dr. Clarence F. Sullivan III is the Pharmacist and Owner of The Pharmacy Shop on Southland Drive. He received his degree from the UK College of Pharmacy in 1982 and started working as a pharmacist at Gardenside Pharmacy in 1982. From 1982-1994, Dr. Sullivan served as a pharmacist at many local Lexington pharmacies such as Taylor Drug Store, Begley Drug Store, Rite Aid and Sageser Drug Store, where he met his wife Karen. Together, they opened The Pharmacy Shop on Southland Drive in 1995-2004. After a brief retirement, he re-opened The Pharmacy Shop in 2007. Dr. Sullivan has served on the Kentucky Pharmacist Association as a Board Member from 1985-1996.